Jade Plant | Money Plant, Friendship Tree | Plant Care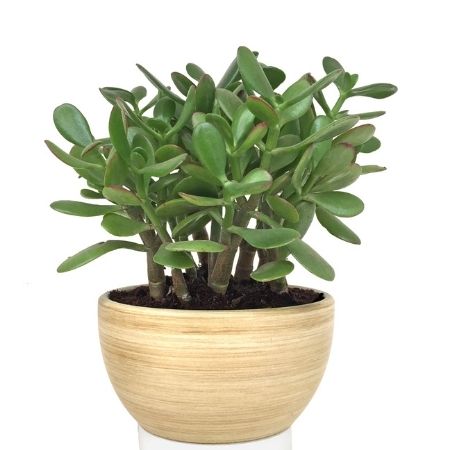 Jade Plant 'Money Plant, Friendship Tree' 
Latin: Crassula ovata
Light: Your Jade Plant loves light!  A spot with bright, indirect sun will help your plant thrive, with at least four to six hours of sunlight daily, but keep the plant safe from direct rays of sunlight.
Water: During the summer and spring, your Jade Plant should be watered often so that their soil is moist but not wet, then reduce your watering to monthly in the winter. 
Additional Information 
Native to South Africa, this succulent is thought to bring good luck and to activate financial energies to their owners, so they make great housewarming gifts.