Musa Hardy Banana | Dwarf Japanese Banana | Plant Care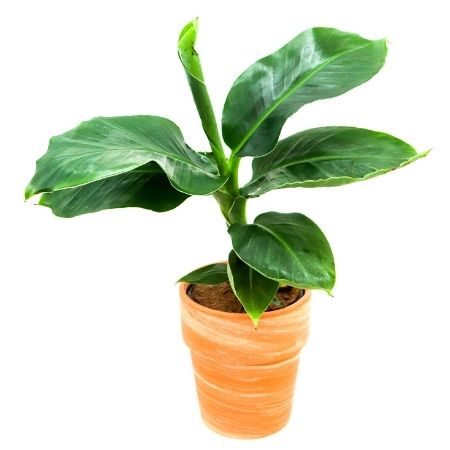 Musa Hardy Banana 'Dwarf Japanese Banana'
Latin: Musa Basjoo
Light: Your Dwarf Banana Tree prefers full sun from 4 to 6 hours per day. Give it the sunniest location you can find.
Water: Banana Trees are tropical and originate in rainforests, so they need a lot of water and plenty of moisture in the air. Allow your plant to dry out a bit between watering.
Additional Information 
Considered the most cold-hardy banana, the Dwarf Banana Tree is relatively easy to care for but does require ample humidity.
Native to East Asia, when grown outside, in USDA zones 9 to 10, this plant will be evergreen, but in zones 5 to 8, you can grow as a perennial that dies back to the ground in winter and returns in spring.